Atlas Filtri winter shutdown 2017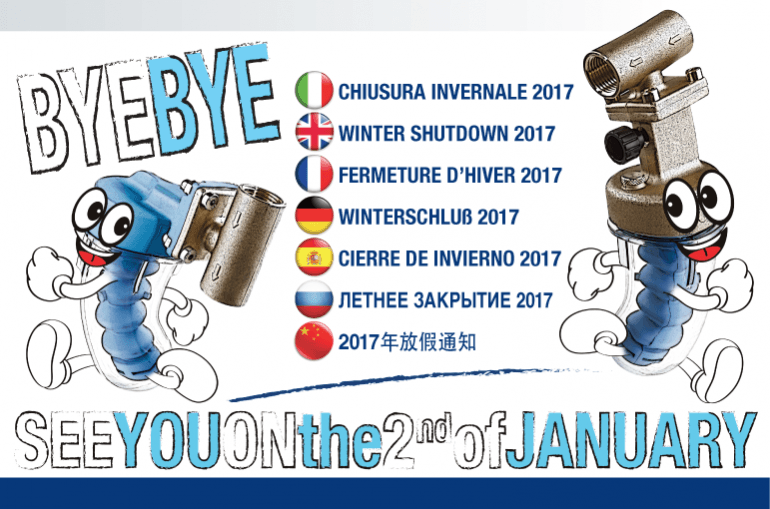 Atlas Filtri winter shutdown 2017
13/11/2017
We inform our dear customers, suppliers and partners that Atlas Filtri will be closed for winter holidays from December 21st to January 1st included! Our offices will be open again on the 2nd of January 2018.
We can guarantee the dispatch to be before our closing date on orders confirmed by the 30 November 2017 and in any case after evaluation of our commercial offices. Orders recieved after that date will be processed starting from 8 January 2018.
L/C and other documentary credits have to be agreed with us before that date.