Atlas Filtri is ISO 45001 certified!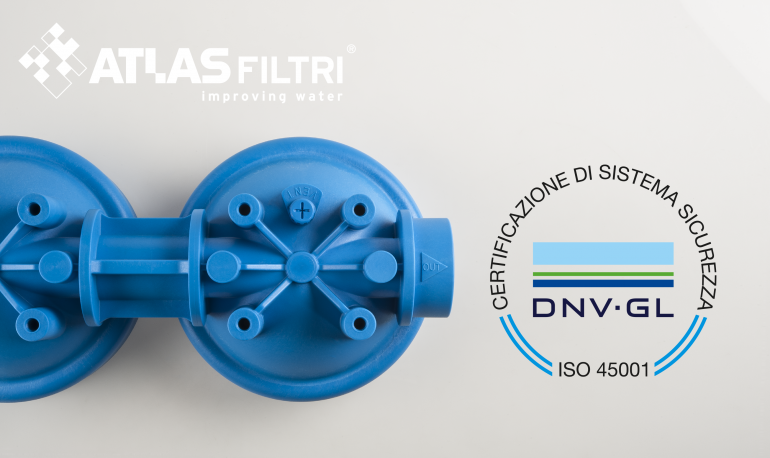 24/01/2019
Atlas Filtri srl is one of the first ISO 45001 certified companies!
DNV GL has issued one of the first ISO 45001 certifications for the health and safety management system for workers to Atlas Filtri.
Among the first companies in Italy to obtain the new ISO 45001 certification, Atlas Filtri once again proves to be a state-of-the-art company, ready to transpose the new requirements and implement all the necessary changes to make sure that the health and safety of its people are compliant with current standards.
As a result of a 5-years work of a committee composed by international experts, the ISO 45001 is the new international reference standard for the occupational health and safety management system and replaces the previous OHSAS 18001. Among the innovations introduced by the ISO standard, there is a greater focus on workers' needs and expectations, as well as their involvement in identifying and understanding the factors to be managed to protect health and safety.
Alessandro Gerlotti, Regional Sales Manager, of DNV GL - Business Assurance, has stated: "Atlas Filtri management system is up-to-date and complies with ISO 45001. For all sectors, endeavor to do everything to ensure maximum attention to health and workers' safety is not only appreciated, but it is of fundamental importance. The certification represents an additional guarantee for the work itself and for the employees of the company".
Atlas Filtri is an Italian company exporting worldwide. Continuous improvement, transparency, sustainability and personal development are all features that guarantee long-term relationships with all customers. The new ISO 45001 obtained confirms the commitment of Atlas Filtri and its strength.
Want to know more? Visit DNV GL website