HYDRA BIG | TO MEET BIG EXPECTATIONS |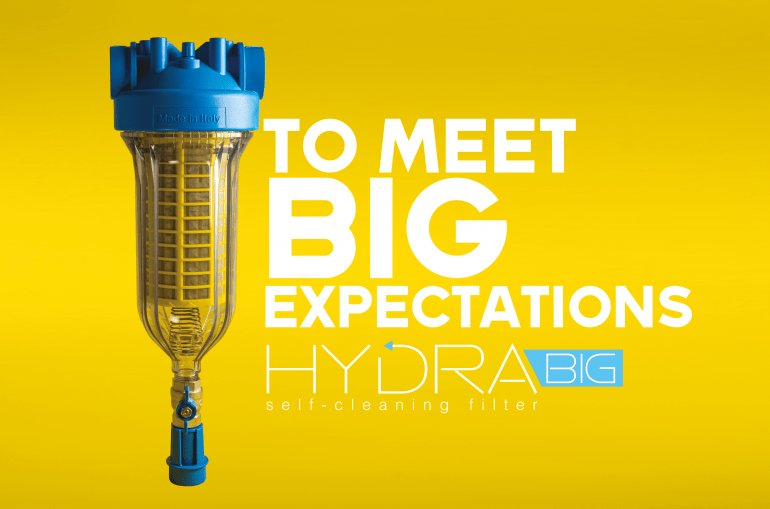 HYDRA BIG | TO MEET BIG EXPECTATIONS |
02/11/2021
For us Aquatech Amsterdam 2021 is the edition of novelties, surprises and big expectations. To meet your requests, desires, dreams and needs, we've created a product that is added to the HYDRA self-cleaning filter family: Introducing HYDRA BIG! We're really proud of this and here's why:
It manages large flow rates
It exploits backwash technology for self-cleaning
It respects the environment thanks to its dedicated washable cartridges
It's easy to clean: just a few seconds and just like new
It gives the system maximum protection
It's manufactured with excellent quality materials
Like always… Made in Italy!
 
Are you curious to see it for yourself? We're ready to welcome you at the exhibition: Hall 1, stand n. 466. And in the meantime, here's a quick reminder for you: