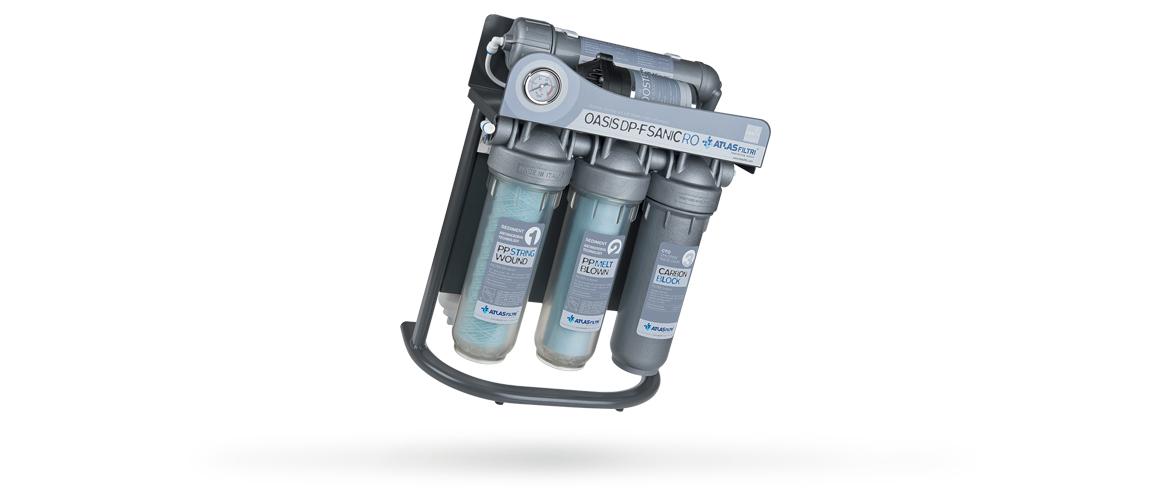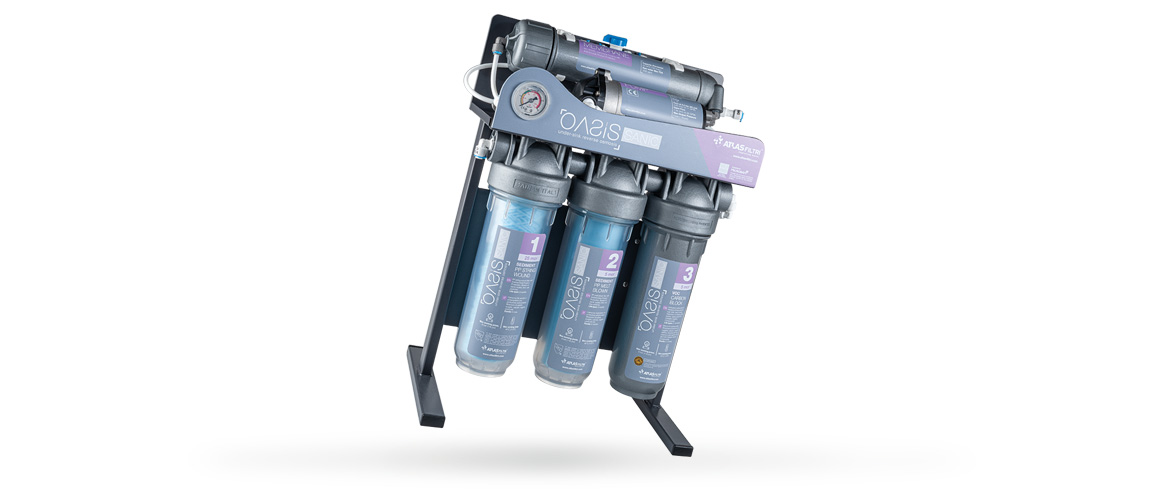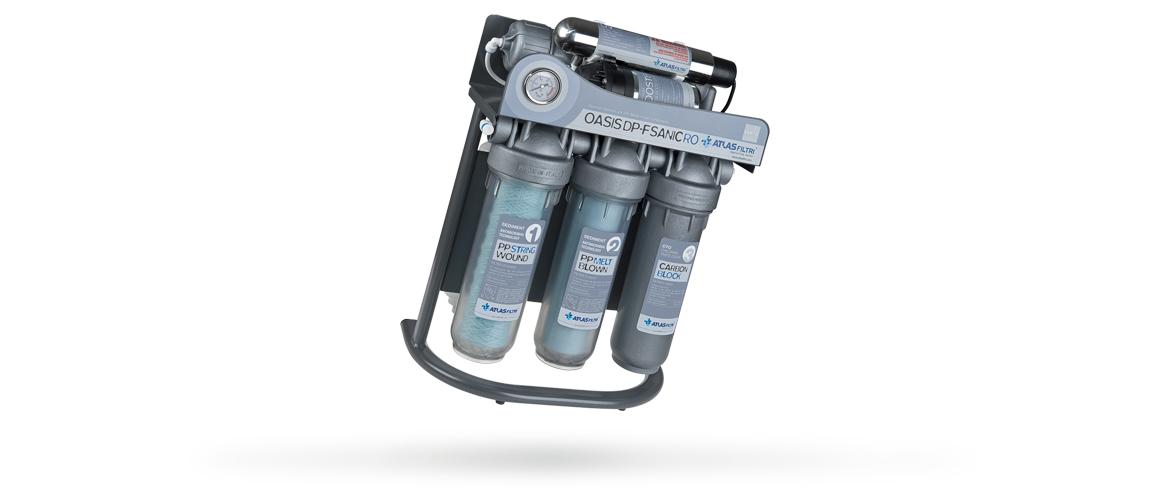 OASIS DP-F SANIC
The OASIS DP-F SANIC reverse osmosis filters with antimicrobial technology treat potable water through the reverse osmosis process combined with a bacteriostatic action.
They are equipped with a practical metal frame to make the system easier to handle and simple to install on the ground. After a triple pre-filtering, useful to remove sediments, polluting substances, bad odours and flavours, the water is channelled through the osmotic membrane and then stored in the accumulation tank. From here it passes through the granular activated carbon system for a post-filtration and in the remineralizator, thanks to which the organoleptic properties are rebalanced.
For OASIS DP-F SANIC reverse osmosis water filters, in the standard versions you have a booster pump, UV steriliser and UV-pump in order to respond to the different treatment requirements. The systems are complete with specific SX (DOE) cartridges of 10" height. They have been tested and certified at an international level in order to ensure excellent performance and greater product quality.
MAIN PRODUCTS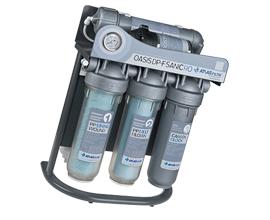 OASIS DP-F SANIC PUMP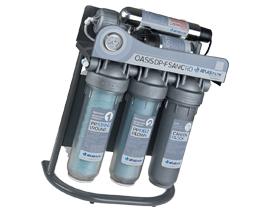 OASIS DP-F SANIC PUMP-UV
Reverse osmosis water filters with antimicrobial agent equipped with frame
Equipped with metal frame for ground installation, also pre-set for wall fastening
DP TRIO SANIC housing
Suitable with SX (DOE) cartridges
Pre-filtration with FA SANIC, PP Melt Blown SANIC, Carbon Block cartridges
Treatment with AIC activated carbon post-filter
Remineralization with AIM remineralizer post-filter
Cartridge heights that can be installed: 10"
Standard models, OASIS DP-F SANIC PUMP, OASIS DP-F SANIC PUMP-UV
Complete with metal accumulation tank
Front manometer is standard
Materials: Reinforced polypropylene, PET with antimicrobial technology
Maximum operating temperature: 45°C (113° F)
Maximum operating pressure: 8 bar (116 psi)
Atoxic materials, suitable for potable water
Complete treatment against microscopic impurities and harmful substances
Materials studied to block bacterial proliferation
Reduction in the consumption of bottled water
Respect for the environment
Patented housings
Wide range of accessories