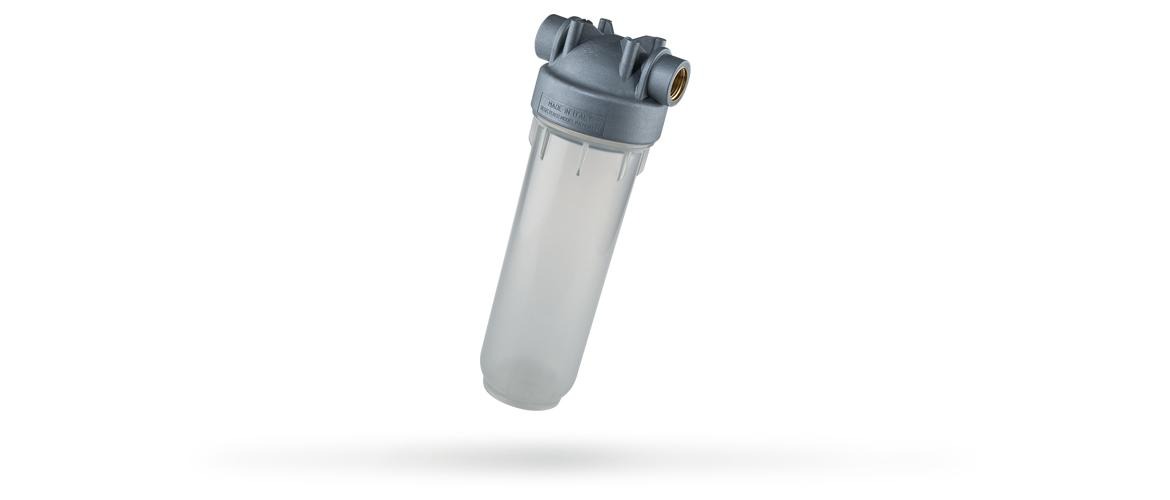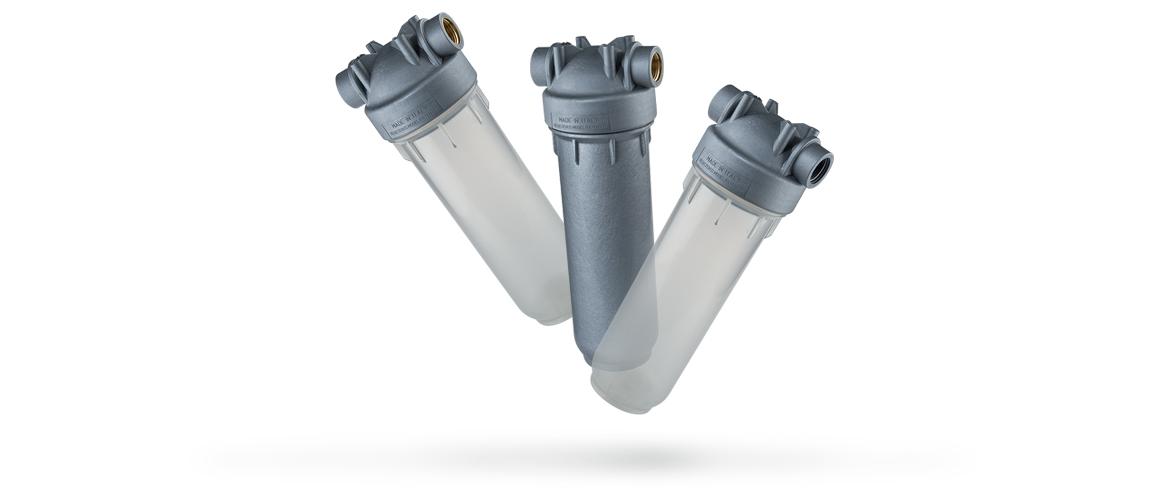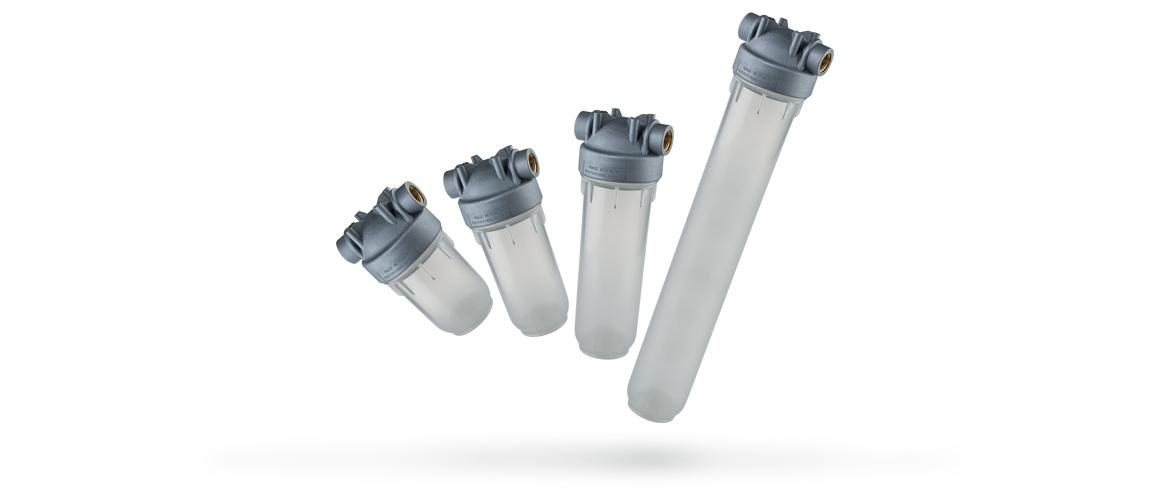 DP SANIC
The DP SANIC water filters with antimicrobial technology have bacteriostatic properties and functions.
Thanks to a silver based antimicrobial agent, included in the matrix of the materials using a specific injection system, bacterial growth is blocked, obtaining greater filter safety and duration.
The DP SANIC are patented housings available in the MONO, DUO and TRIO version, suitable for SANIC SX (DOE) special cartridges and BX (SOE-o-ring 222) with quick coupling with double o-ring, with a height that varies from 5" to 20".
The antimicrobial housings are supplied with brass or plastic IN/OUT connection, 1/4", 3/8", 1/2", 3/4", 1" with BSP, type thread or plastic thread NPT 1/4", 1/2", 3/4" 1".
Completing the offering, a broad range of accessories and spare parts.
Main products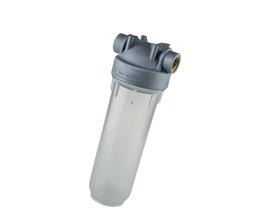 DP MONO SANIC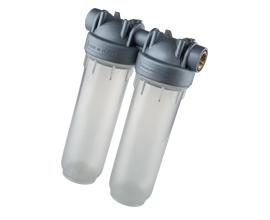 DP DUO SANIC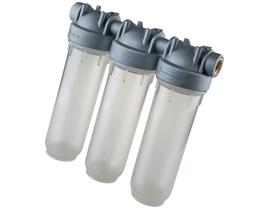 DP TRIO SANIC
Water filters with antimicrobial technology
Models DP SANIC with 2 pieces
Version MONO, DUO and TRIO
Suitable with SANIC SX (DOE) and SANIC BX (SOE –o-ring 222) cartridges
Head: reinforced polypropylene
Bowl: PET with antimicrobial technology
Cartridge heights that can be installed: 5", 7", 10", 20"
Patented housings
Maximum operating temperature: 45°C (113° F)
Maximum operating pressure: 8 bar (116 psi)
Atoxic materials, suitable for potable water
Total anti-bacterial protection
Filter life very much extended compared to normal filters on the market
Easy installation and maintenance
Ease and convenience of the systems DUO and TRIO
Spanner and wall bracket included
Wide range of accessories on demand




Accessories on demand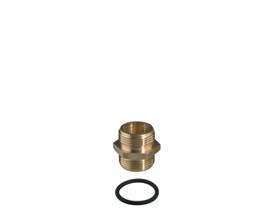 3/4" brass nipples with o-ring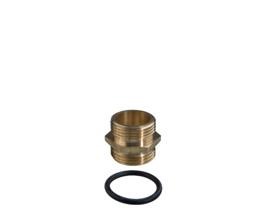 1" brass nipples with o-ring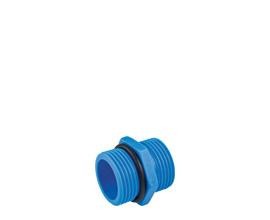 3/4 plastic nipple with o-ring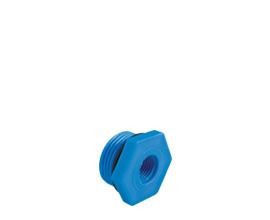 3/4 - 1/4" plastic reduction with o-ring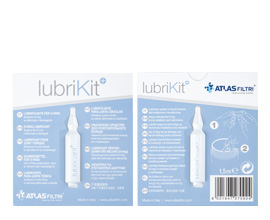 -LUBRIKIT- lubricant for housing o-ring
Discover our compatible cartridges and ensure efficient filtration and treatment!
sediments filter cartridges
Filtration in depth

Mechanism through which sediments are trapped both inside the matrix and on the surface of the filter device.
water treatment cartridges