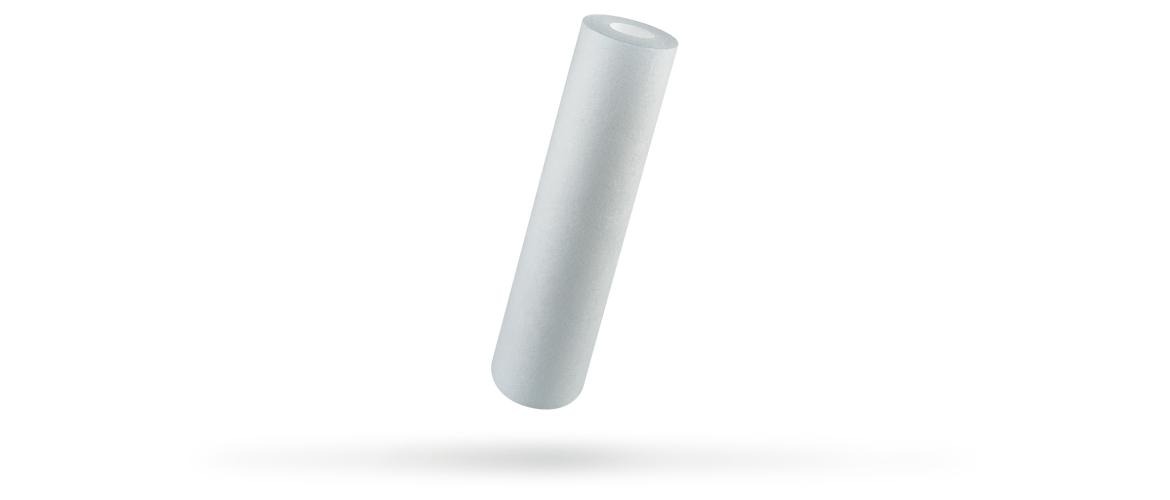 CPP SX
The Melt-blown CPP SX (DOE) in depth filter cartridges in polypropylene offer all of the benefits of high efficiency filtration.
They are formed by a single coherent high mechanical resistance block, without internal core or end caps, and are produced without direct intervention on the part of the operator on the product, a guarantee of complete hygienic safety.
Thanks to the polypropylene that guarantees a high level of chemical compatibility, they are suitable for all technical and home uses.
Available 4" to 50" heights, capacity up to 6000 l/h. Nominal filtration is 15, 10, 25, 50 micron, recommended in particular for medium and fine sediments.
The CPP SX filter cartridges are available in different models and configurations.
MAIN PRODUCTS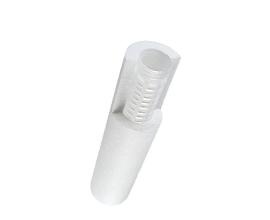 CPP-IC SX
CPP-E SX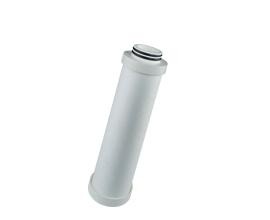 CPP BX
Melt-blown filter cartridges for fine sediments
SX cartridges: double open end (DOE)
Can be installed on SX housings, DP, DEPURAL, DEPURAL TOP, BRAVO DP, OASIS DP housings
Available variations: CPP-E with antimicrobial end caps and flat gaskets, CPP-IC with polypropylene internal core
Filter medium: polypropylene
Maximum operating temperature: 80°C (176°F)
Average duration: 3- 6 months
Maintenance: none
Use with potable water. Do not use with microbiologically impure water or of unknown quality
Atoxic materials, suitable for potable water
Different models and configurations
No contact between operator and product for greater hygienic safety
Maximum chemical compatibility of the material used
High filtration efficiency on fine particles is obtained