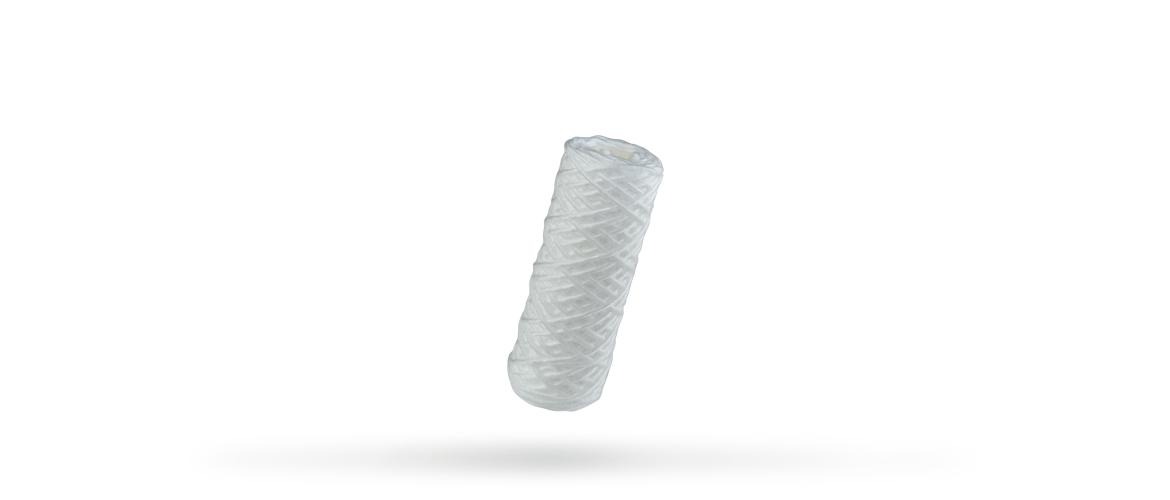 FA MIGNON SX
The FA MIGNON SX (DOE) in depth filter cartridges are suitable for MIGNON housings, 5"M height.
They are made of pure polypropylene wire, wound on a central polypropylene core, with degree of filtration 5, 10, 25, 50, 100 micron.
Functional for application in small spaces, the filter cartridges are for both residential and industrial use, for removing sand, flakes and other sediments.
MAIN PRODUCTS
FA MIGNON SX
PP string wound filter cartridges for fine sediments
SX cartridges: double open end (DOE)
Can be installed on MIGNON housings, 5" M height
Filter medium: polypropylene thread
Inner core: polypropylene
Maximum operating temperature: 45°C (113°F)
Average duration: 3- 6 months
Maintenance: none
Use with potable water. Do not use with microbiologically impure water or of unknown quality
Atoxic materials, suitable for potable water
Reduced size, minimum overall space
Maximum compatibility with aqueous solutions for different applications
Safety of a standard product certified according to stringent international level standards