CPP HA SX
The CPP HA SX (DOE) anti-scale cartridges combine the filter action of the Melt-blown polypropylene block with the anti-corrosion and anti-scale efficiency of the polyphosphate crystals contained within.
Available in 10" and 20" and with a nominal filtration of 5 and 25 micron, the CPP HA SX filters eliminate suspended sediments, prevent the forming of limescale and deposits in systems and home and industrial type equipment.
Maximum recommended capacity 1600 l/h.
Main products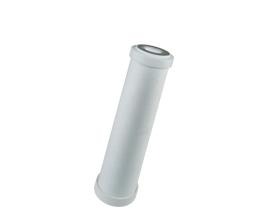 CPP HA SX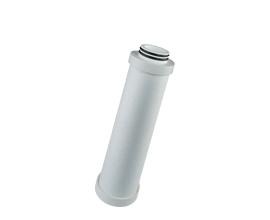 CPP HA BX
Cartridges with pre-filter and polyphosphate crystals for sediment filtration, anti-scale conditioning and anti-corrosion protection
SX cartridges: double open end (DOE) with flat antimicrobial gaskets
Can be installed on SX housings, DP housings
Filter medium: polypropylene
Maximum operating temperature: 80°C (176°F)
Average duration: 3- 6 months
Maintenance: none
Use with potable water. Do not use with microbiologically impure water or of unknown quality
Atoxic materials, suitable for potable water
Different models and configurations
Gasket reduce bacterial spreading